Hello and Happy Friday! After what was a very long week for me, we're all finally here! I'm 100% relaxing this weekend, sometimes you just need to know when you need a break. Today I'm going to show you a look that I believe is very versatile, it reminds me of something I would wear to a baby shower or an indoor graduation party. Take a look..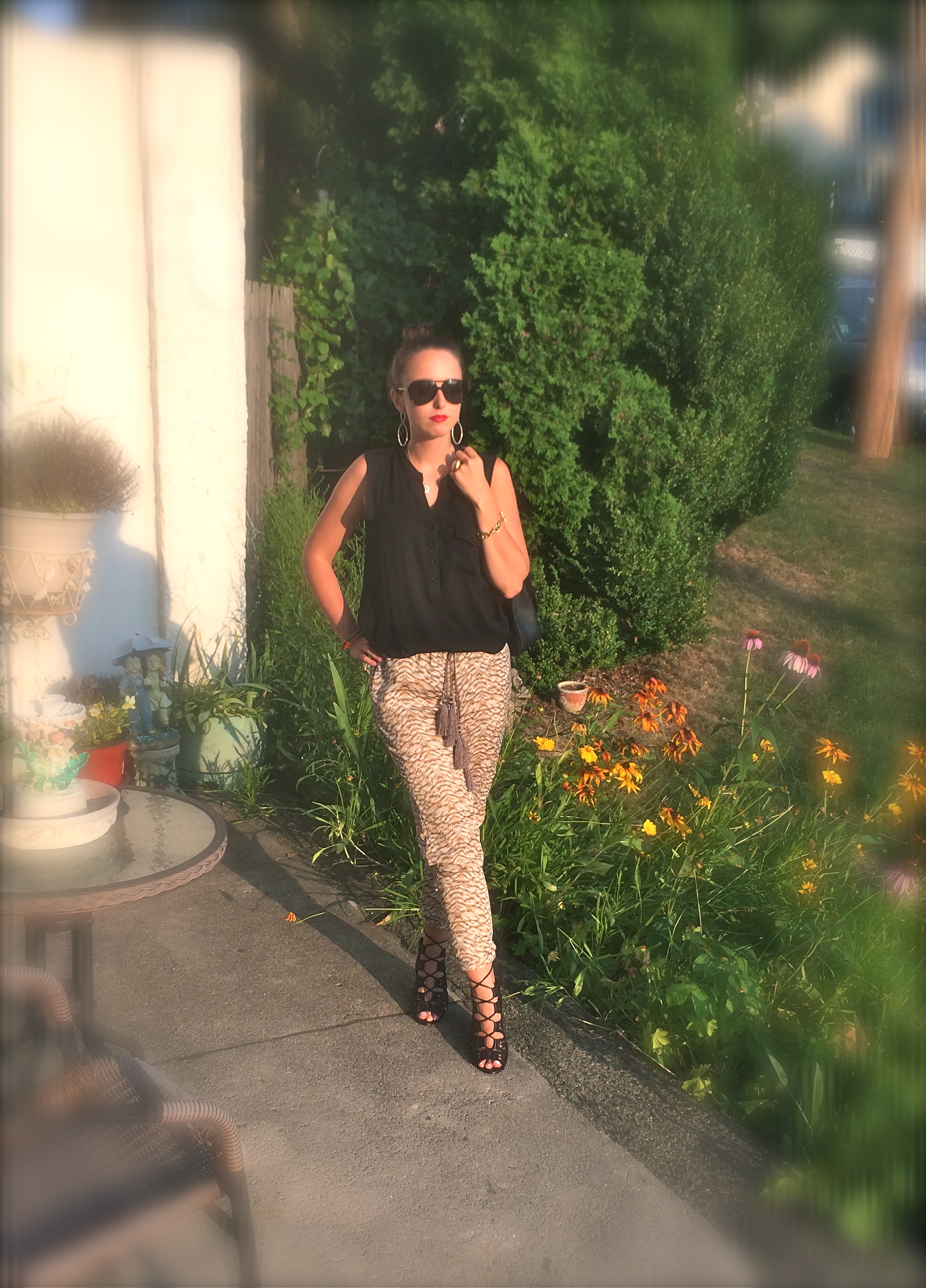 Top: Forever 21, similar | Pants: H&M | Shoes: Dolce Vita | Bag: Chanel
I love the lace up shoes. You can always stay on trend, not spend a lot, and still look like a million bucks. For me, the Chanel bag pulls it together and really gives it that look. It's important to invest in the right pieces. It's also about knowing what to buy and how much to spend. I love buying nicer Equipment blouses and designer denim, and mixing them in with my clothes from Zara, H&M and Forever 21. Never let your style suffer because your waiting to buy Hermes lace up shoes. You'll probably wear them one more year and then the trend is over and you lose your investment on those.
A lace up shoe is also good, especially if you're short, as they elongate the leg. Just make sure they wrap up your calf and don't stop at the ankle.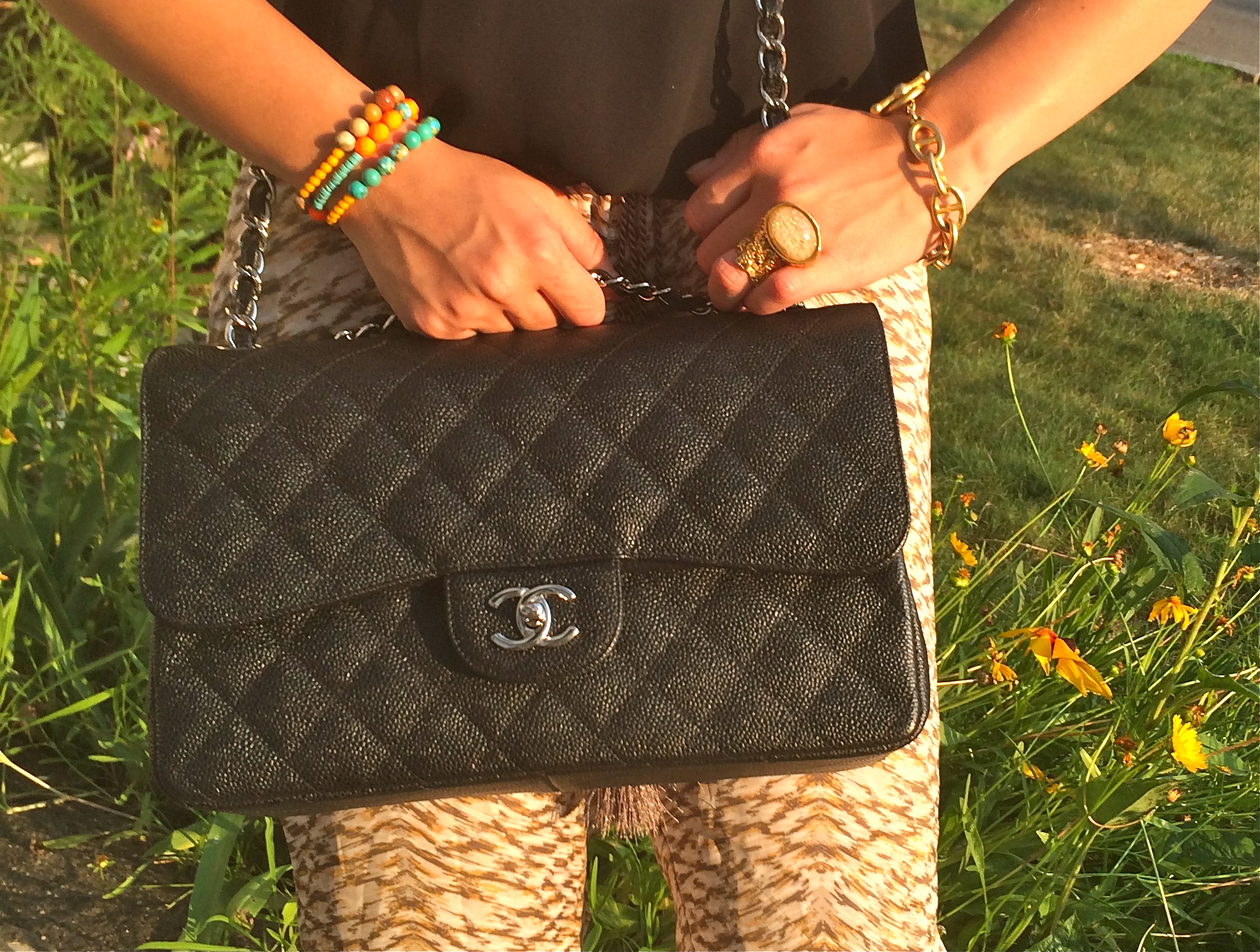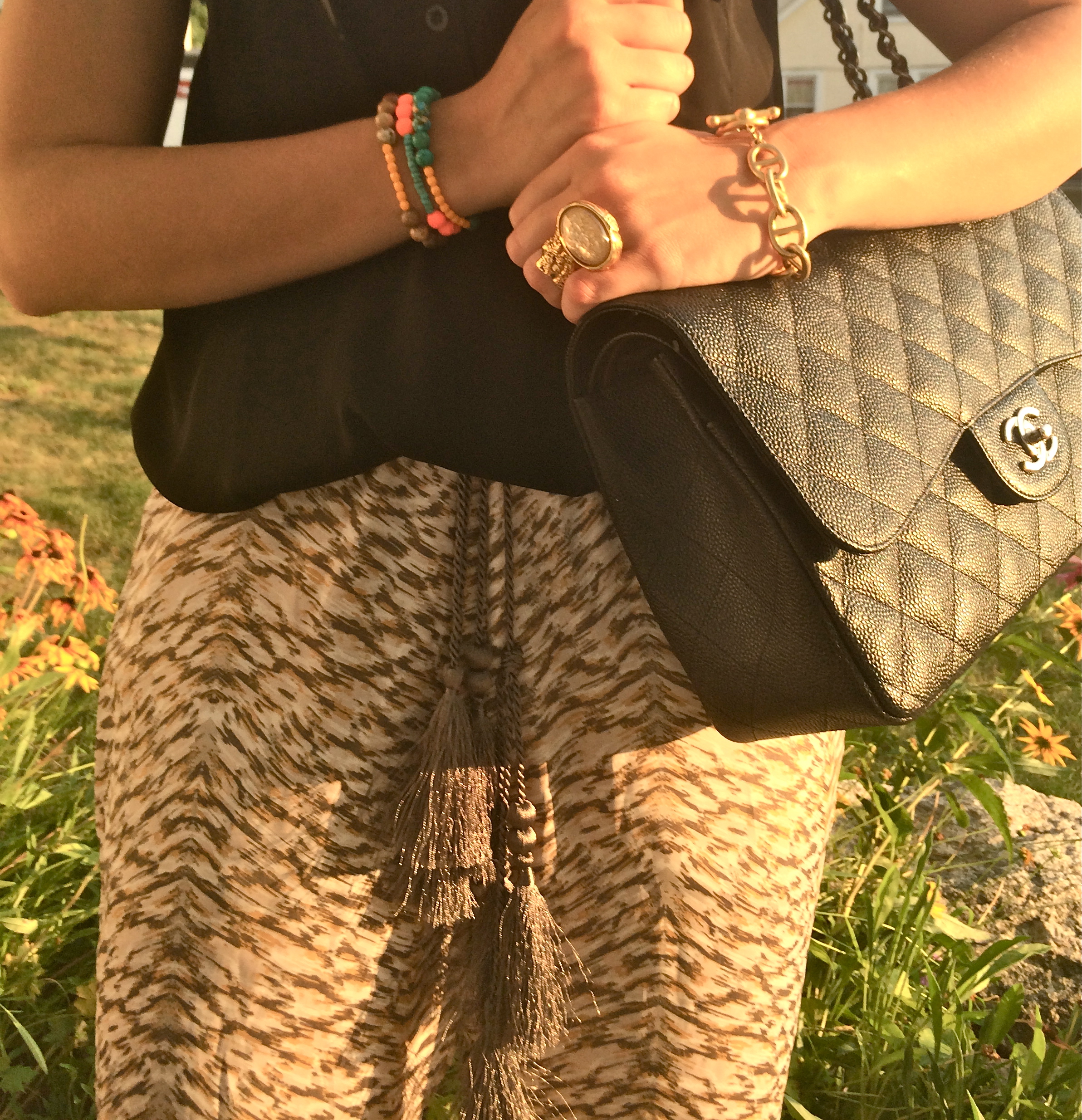 Bracelets: SimoneJ jewelry | Ring: Saint Laurent | Gold Bracelet: Gift
I love the tassels on these pants, definitely something different. I chose to wear bright beaded bracelets and I mixed silver and gold. My watch that's not pictured is silver and so is my small heart necklace and long dangle earrings.
Really my point here is that you don't have to buy the same Hermes/Balmain/Valentino shoes Kim Kardashian is wearing to be on trend or to look like you have style. I think the best style is your own and I'll always believe in mixing designer and affordable.
I hope you enjoyed reading! Have a wonderful weekend!
XO,
Simone