So today's really Thursday right?! Technically in working America it is. Speaking of America, for today's post I bring you another festive look. I mean who doesn't love getting dressed up for the 4th? Take a look…
Shoes: Stuart Weitzman, similar | Denim: Gap | Blouse: H&M, similar | Turban: Nastygal, similar | Bag: Louis Vuitton | Sunglasses: Betsy Johnson
So, I'm sure you're wondering why I called this post "a scarf with a twist" and if you haven't guessed yet, you better get it together, it's because my turban is actually a scarf. Here's a good tutorial if you'd like to try it yourself. It's really something I never do, but it worked so well with this outfit I had to.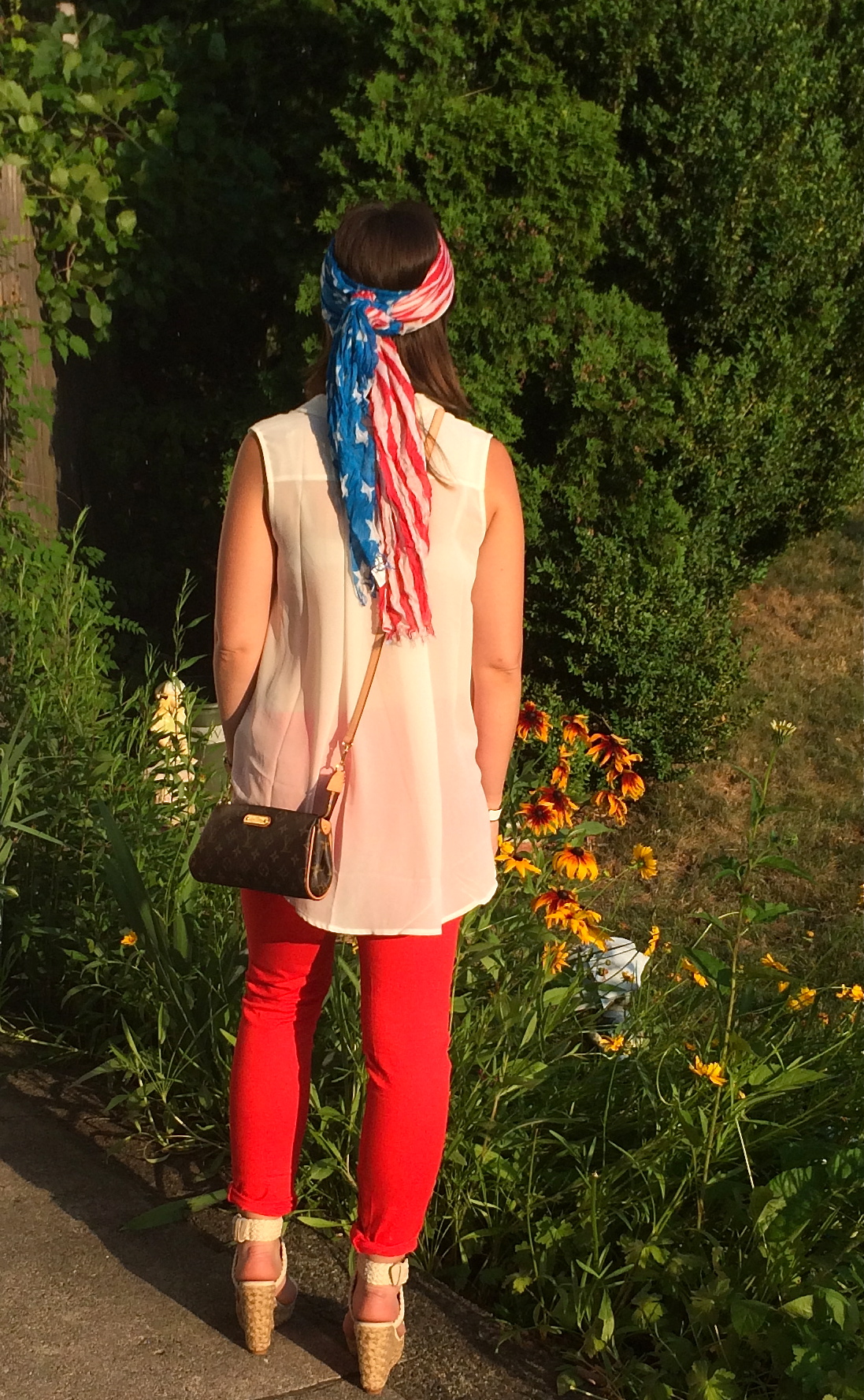 Being festive is all about being fun, which is why this American flag scarf works well. It's always good to push your style limits every so often. Plus, 4th of July is a great holiday to start, since everyone will most likely end up too drunk to remember what you wore anyway, because we're celebrating our country's victory (sorry England). I mean, what a great reason to get dressed up!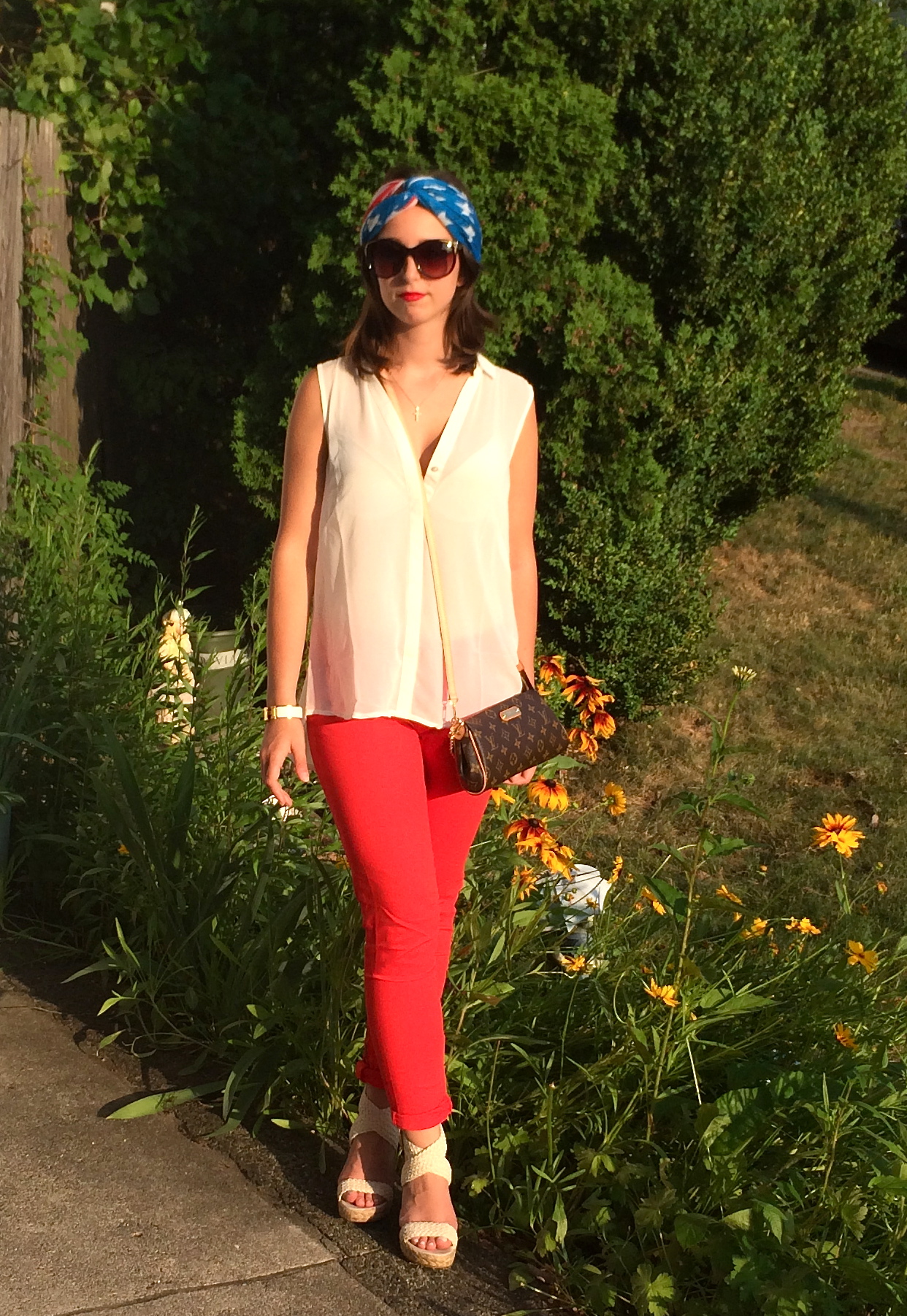 I kept my jewelry simple, just wearing a white and gold Hermes bangle and my gold Michele watch. I feel like the turban makes this look sporty, so too much jewelry would have been overkill.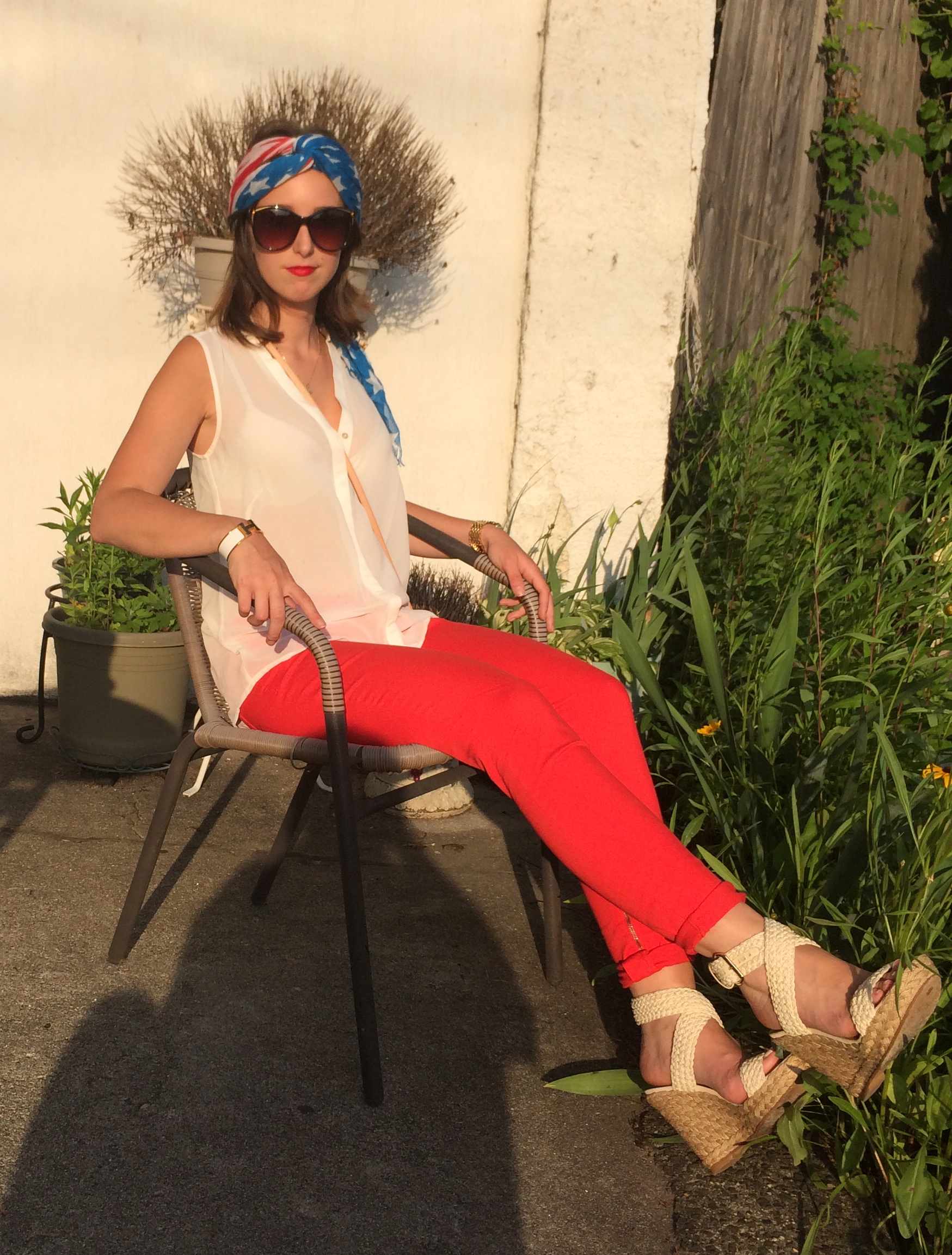 So, there you have it! Remember to be responsible this weekend if you're getting wasted (aka get your Uber app ready, duh) and have fun in general but also have fun with your outfits! I hope this inspires you to go outside of your comfort zone! Thanks for reading.
XO,
Simone