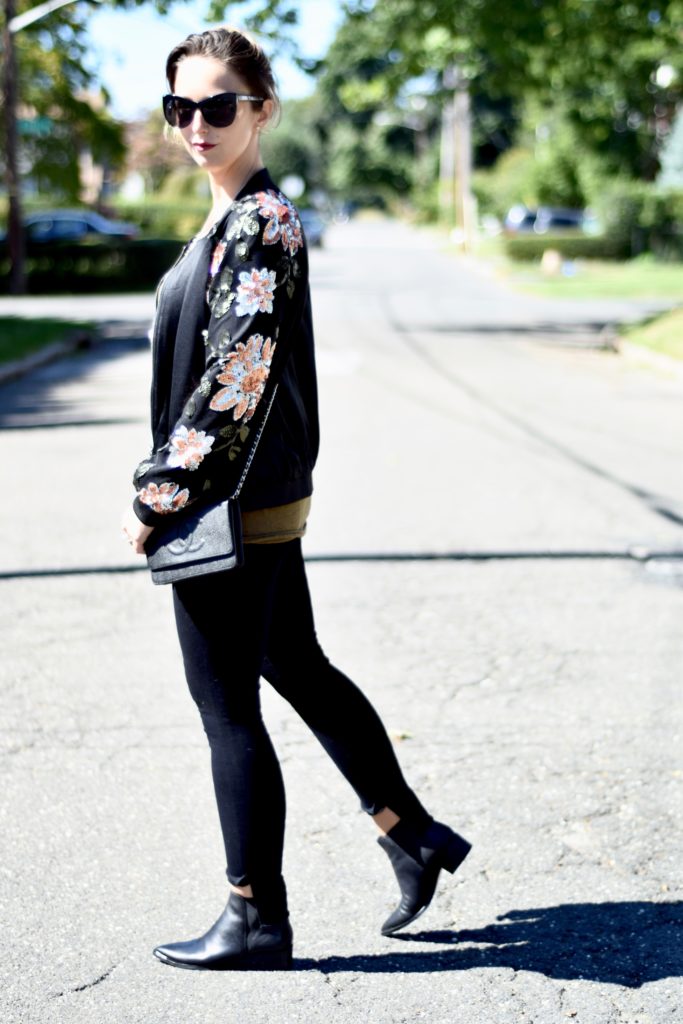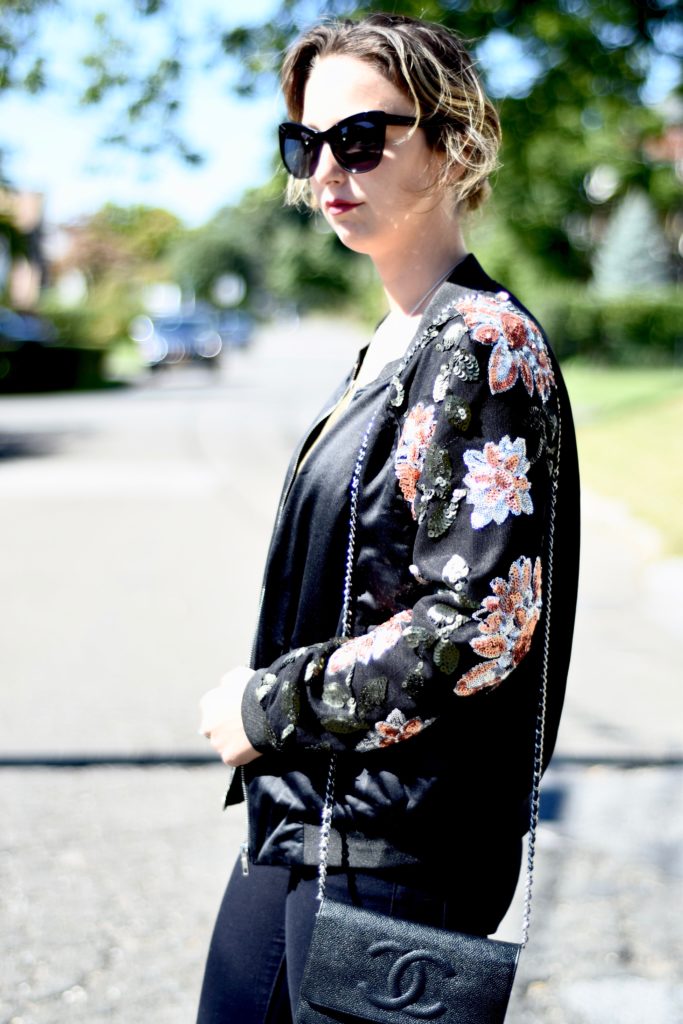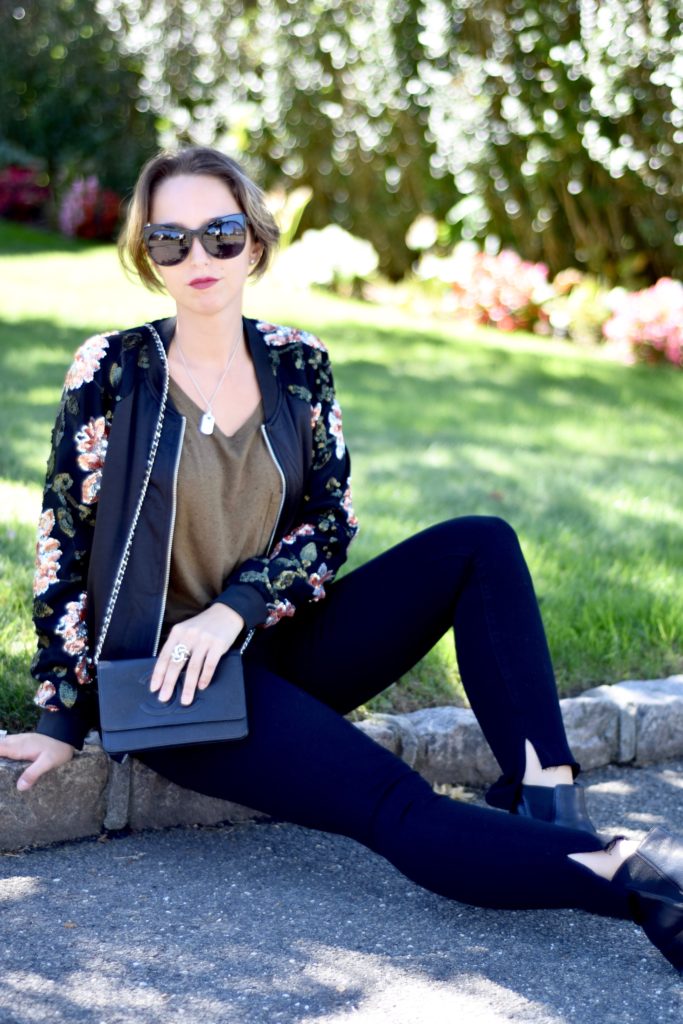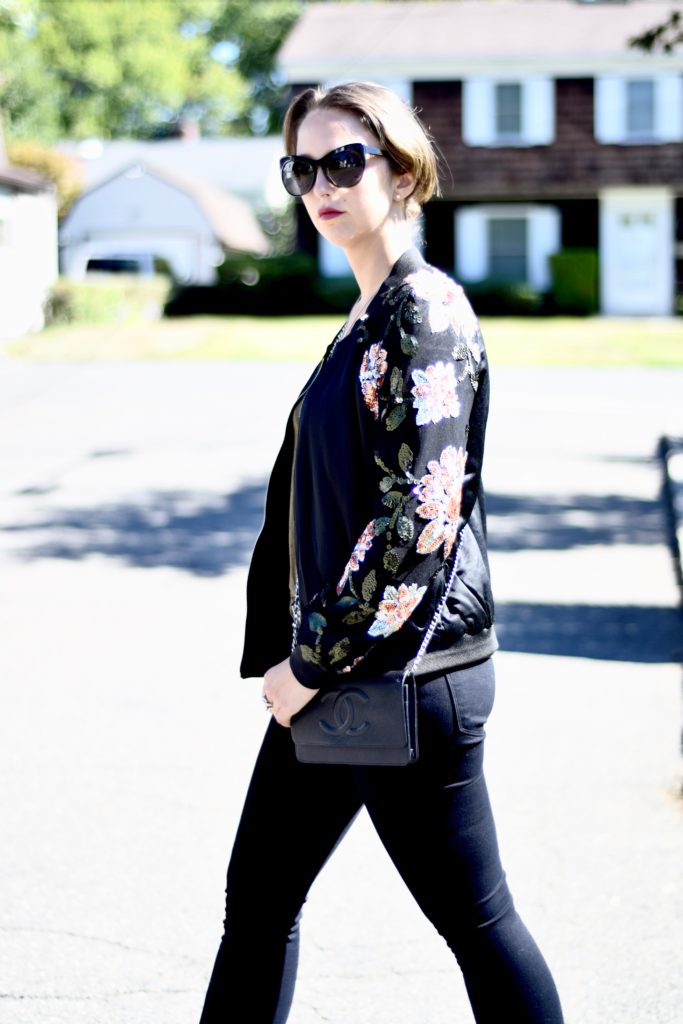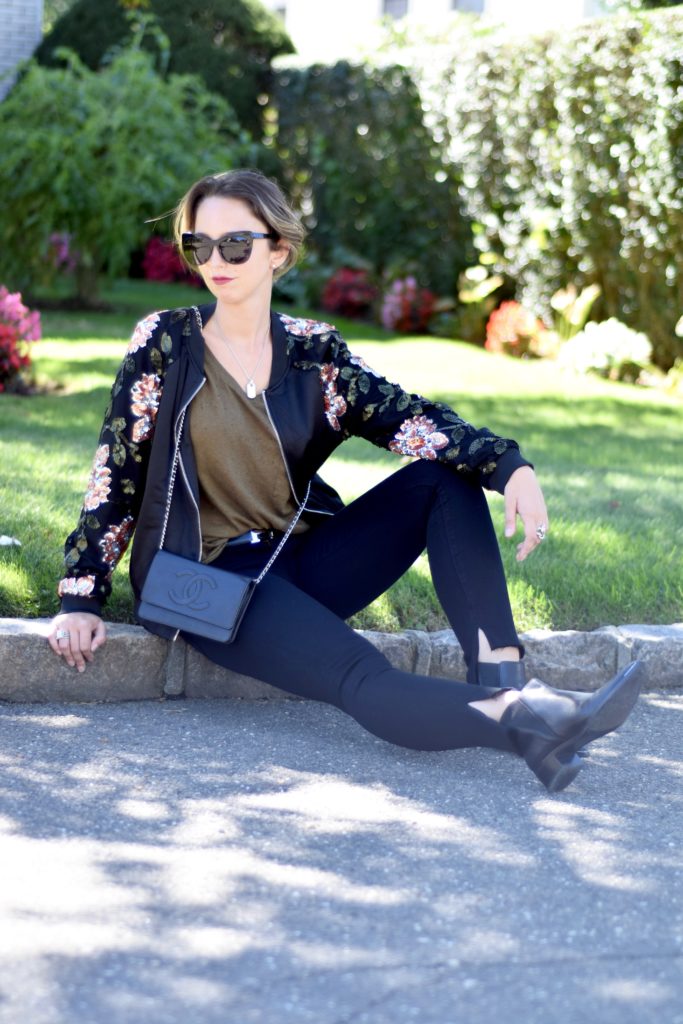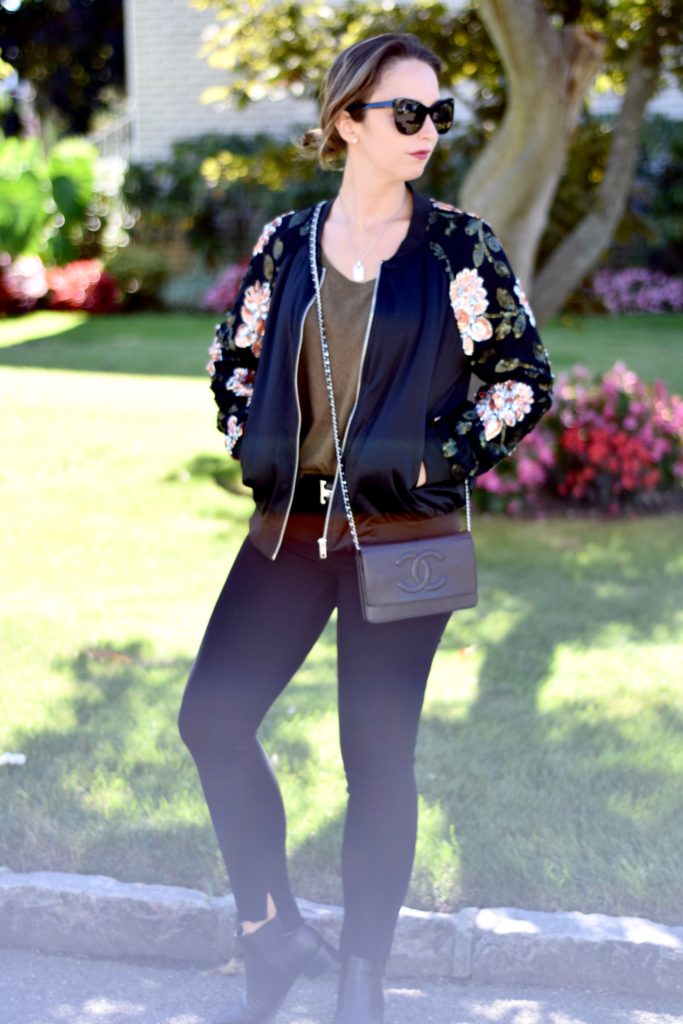 Bomber: Endless Rose | Tee: Forever 21, similar | Jeans: Frame | Booties: Marc Fisher
Does anyone else feel like they can have an attitude when they wear a bomber jacket? Just me? Haha, I hope not! I do find that they have a sporty effortless look to them, which I love. What drew me to this one was the feminine sequence, which is somewhat of an unexpected pairing. I love when opposites attract, and they definitely did when they created this bomber.
On the topic of attitude, you know I always try to have a positive one. But, just like anything else, I can't be in a happy/ positive mood 100% of the time. So, I thought I'd share what I do when I'm feeling extra cranky and negative!
Fool proof activities that will actually help your mood:
Exercise: as much as I hate to admit it, I always mentally feel better after the gym or a long walk.
Pampering yourself. Girl, get the face mask, cucumbers, leave in conditioner and lush bath bomb and get it together.
I would love to hear what works for you! Comment below or email me, simone@simplybysimone.com!
Shop my look:
Instagram | Twitter | Snapchat